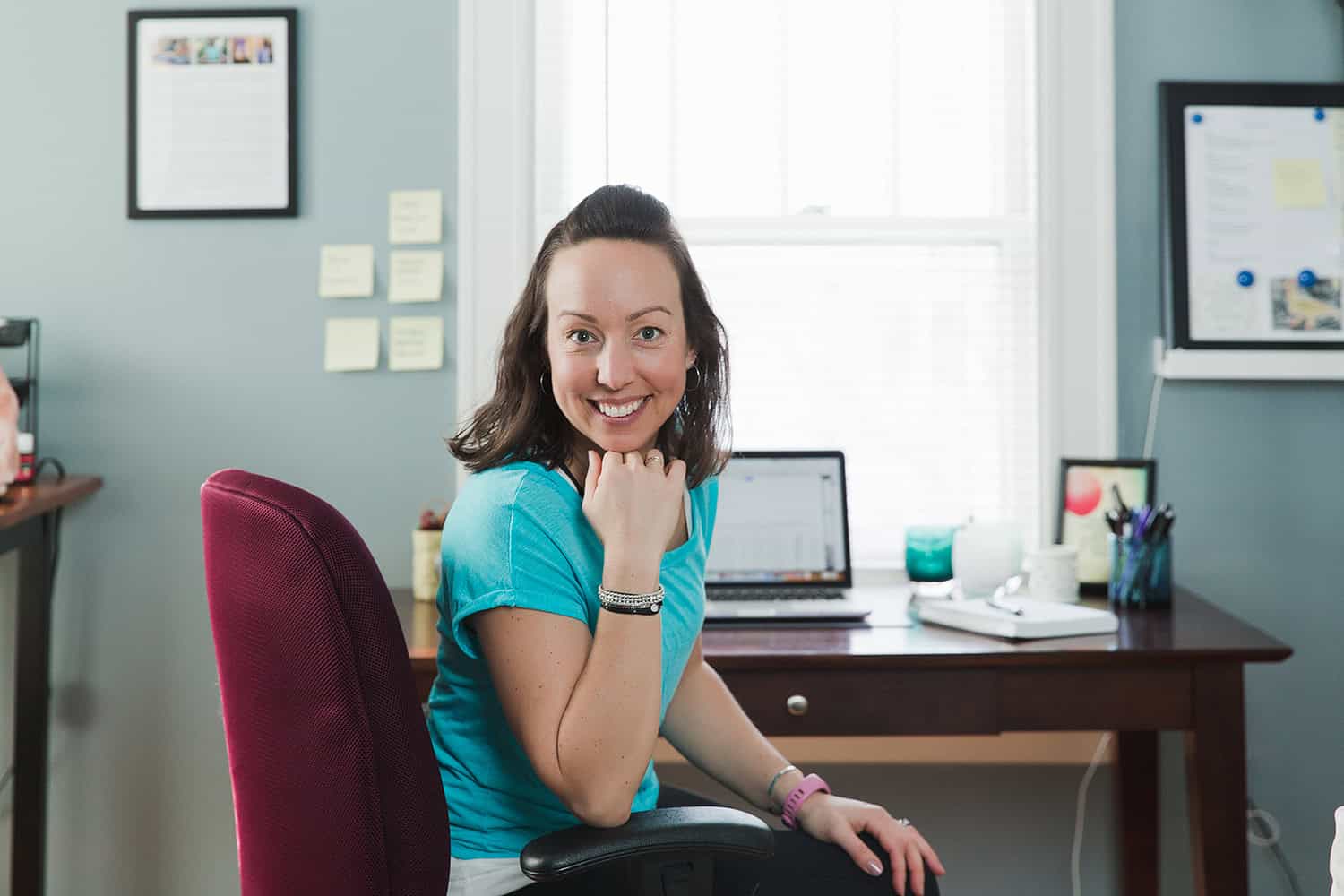 Operation: Get Lively
So I did it.  I left my job of 11+ years at Simmons College to dive head first into the world of health and fitness coaching.  I left the corner office with a fabulous view, the generous pay check that was deposited into my bank account each month, the 401K match, the paid vacation, the routine, the security, the stature of being on the leadership team, the great handbags, and the comfort of being in a role that I knew like the back of my hand.  OMG, what have I done.  Well, at the risk of boring you (I hope not!) with the details of my new daily life, I have decided that I will be sharing the story of this new adventure through a weekly blog post.  Yes, you will hear about the highs and lows and hopefully find some inspiration along the way, because at the end of the day, my intention in doing all of this is to help others find joy and peace in their own lives.  I hope to share the perspective that we are all in this together and by focusing on the positive, life truly does improve.  So, here goes, time to Get Lively…
Week One:
Has it really only been one week?! How is that even possible.  It feels like an eternity since I stood in front of my colleagues and said good-bye.  It seems like months since I packed up my summer clothes, my yoga mats, my Pilates manuals, and moved into my sister's house for the summer — and it already seems like I am falling behind on everything that I intended to do this summer.  Wow, didn't take long for my old friend "fear" to creep back into my psyche. I kept him away for my first few days back on the Cape as they were filled with BBQs, 4th of July celebrations, outings with visiting family and friends, and spending precious time with my nephews who I am now living with.  Oh, and eating.  My goodness has it involved eating.  And exercise?  Not so much.  So now that fear and his good buddy judgement have made their way back in, enter melt down #1…
As week one was drawing to a close, I had my first melt down.  What the WHAT have I done?  I'm living out of a laundry basket, I only see my husband on weekends, I only have three classes set up to teach and I have eaten ice cream every night since I've been here.  How the heck is that "getting lively"?!  I am supposed to be setting the example!  Okay, deep breath. Long inhalation through the nose, long exhalation through the mouth….  Clearly it was time to regroup, so last night when I went to bed, I turned to the stack of books by my bedside and picked up the Ho' oponopono, which was given to me by a dear friend, and is the Hawaiian ritual of forgiveness.  I read the passages and exercises and was reminded that judging myself is manifesting negative energy, and that is just not what I am about.  I read the paragraphs over and over and said the four magic sentences to myself: I am sorry. Please forgive me.  I love you.  Thank you.  And I repeated them until I eventually fell asleep.
That brings us to this morning… I woke up with a clearer head and ready to take action.  I helped my sister out by dropping my nephews off at summer camp, while she took the baby to our grandmother's house and then headed into her office (her husband left at 3am as he is a fishing charter captain, so early wake up calls in this house!)  Then I knew what I needed to do next, I needed to run.  So I slapped on my sneakers and I set out on the loop that my sister and I have run a hundred times.  
Through the woods, down the old railroad tracks, past the beach, and eventually past my childhood home that represents both wonderful memories and its fair share of haunt and heartbreak.  As I ran I thought about all of the craziness of my first week.  Teaching my first Pilates class at the Truro Community Center, attending an impromptu meeting at the Harbor about the war over parking spaces, and "recycle gate," which involved losing a full bin of glass recyclables on the highway as Bug (aka my sister) and I rushed to the dump.  Good thing (or not?!) it's a small town and we know the local cops who helped us deal with this mess.  Oh, and just in case you are wondering, the sound of the bin hitting the highway and the glass splintering into the air sounded exactly like the 4th of July fireworks.  And of course there was answering the question asked by a dear family friend, "You are teaching, Pie-lats??  What is that?  Does it involve a ball?"  But back to my reflection… Basically, since I've been here, I've been living without a schedule and giving myself some space to decompress as I transition into this new space.  This is not something that we often allow ourselves to do, and I must say how fortunate I am to have this grace period while I build my business, but even with that, I still found myself judging my actions.
So I get back from my run and in the absence of my normal routine which would involve taking a class at my beloved Pilates studio, I instead grabbed an old beach towel, some dumbbells, and took to the front lawn to finish my workout.  As I was doing the "Abs Series of Five" as any Pilates enthusiast would, I thought about the "Raw Food" movement and chuckled thinking that I am now participating in the "Raw Exercise" movement.  Just grab what you have and make the most of it.  Ahh, there's the lesson in all of this….
A wise friend and mentor once told me (ML, you know this is you), "a rising tide lifts all boats." And as I looked around me, soaking up all that represents so much of my history, I realized my intention for this summer: to be that tide.  To learn to live in this new space by expressing self care, self love, and making the most out of what I have in front of me, to be the tide that lifts all boats.
So, maybe I don't have my website set up just the way I want it, maybe I don't have 15 classes on the books, but as I type this post, I am smiling, and I feel great about the work that I am going to do because I know that I can help others feel better about themselves.  And as the tide rises, maybe the lows won't feel so low and we can all start to feel more peace.  
Perhaps I am getting more "lively" than I originally thought….