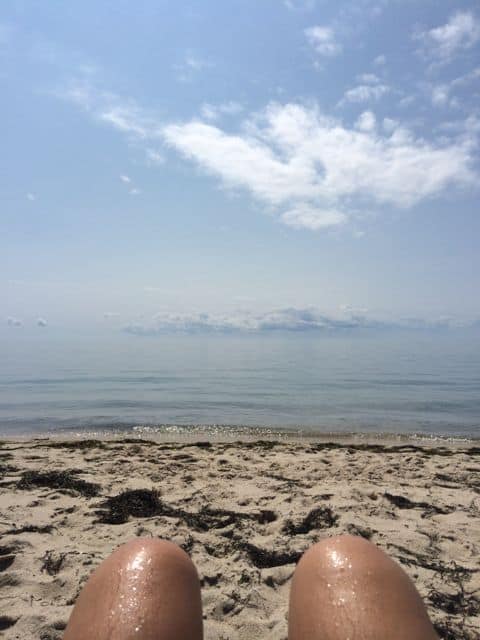 Week Seven: It's not over, it's never really over.
So I'm a few days late in writing about week seven. Honestly, a combination of being away for the weekend in New Hampshire with family and more so that nothing was really speaking to me.  There was no message calling on me to share, so rather than trying to conjure something up, I gave myself the time and space to see what would emerge (bonus hidden lesson), and today it finally did.
Today I woke up, back in my home in Watertown surrounded by tote bags of books and folders related to my work and duffle bags filled with clothes that I have been transporting back and forth and all around New England for the last seven weeks.  I'll indulge my husband and admit that I only wore about 25% of what I constantly trucked around, but hey, what if I needed that fifth sundress to wear even if the other four sat untouched all summer?  Most women are nodding in agreement right now, but anyway, back to my point…
This morning I woke up and thought, OMG this is it.  The last week before Labor Day, the last (unofficial) week of summer, the last opportunity to take my nephews to the beach and watch them chase the waves.  Wait, what?!?  Why do I do this to myself every year?  Why do I always set myself up for the end of August blues by focusing on how all of the things that I enjoyed over the summer will soon end?  Maybe it's because for the vast majority of my life I was in school or worked in higher education, so Labor Day always meant "back to school" and with it a perception that the fun needed to end.  But why?  Don't I have fun and do things the other 305 days of the year?  Yes, I do.  We all do, but for some reason we hold on to July and August like they represent our last breath.  So today I am changing my outlook.
As of this Monday, the week before Labor Day, I choose to believe that the summer months are not over, the joy and laughter that fills those long, sandy days does not end here.  After all, just because it has happened, does not mean it is over, right?  The moments, the memories, they are always there for us to feel, embrace, enjoy — and hell, if all else fails, just grab your phone and scroll through the treasure trove of images that you have surely amassed over these glorious eight weeks.
So who's with me?  Let's put an end to our "last week of August" anxiety and let that glow of the sun remind us that it's never really over.